Lundahl & Seitl

Cassie Yukawa

Steinway & Sons

William Thomas Stead

Supported by
I lay my ten fingers on the keyboard and imagine music. My fingers copy this mental image as I press the keys… The anatomical reality of my hands and the configuration of the piano keyboard have transformed my imaginary constructs.
György Sándor Ligeti (1923-2006)
In a darkened room, a single light source illuminates a pair of hands poised over a piano keyboard, about to play Ligeti's Étude, Pour Irina. Nearby six people sat at grand pianos are about to embark alone on a psycho-acoustic journey, guided by unseen hands.  In this strange intimate work – created for the London showroom of legendary piano maker Steinway & Sons – the viewer becomes the protagonist, immersed in a synaesthetic narrative of memory, perception and timelessness.
Artists Lundahl & Seitl and experimental pianist Cassie Yukawa's explorations in the structure of sound, feeling, movement and space have evolved into The Memory of W.T. Stead. The installation brings together Bach and the avant-garde Ligeti – composers who lived almost three hundred years apart – with allusions to the parapsychological musings of W.T. Stead, a journalist who foretold his own death on the Titanic.  The work manifests in the atmospheric piano showroom, workshops and rehearsal studios of Steinway & Sons, in the evening when the building is empty of its craftsmen and sales people, and only a single pianist remains.
Critically acclaimed as a classical concert pianist, Cassie Yukawa has increasingly presented the work of contemporary composers and in 2009 collaborated on a work conceived by Lundahl & Seitl; Symphony of a Missing Room was a guided museum tour where the visitors depart on both a collective and intensely personal journey through the history of art.  Via wireless headphones, a voice took visitors on an itinerary that traversed the physical and imaginary layers of architecture in the museum and its curatorial spaces.
Lundahl & Seitl
Lundahl&Seitl's transdisciplinary collaborations investigate space, time and perception in increasingly large-scale installations, always in proximity to the history of a specific medium and its institution; museums, galleries, theatres and found spaces, on projects spanning architecture, cognitive neurology, classical music theatre and experience design.  In their practice the viewers' perception is transformed, being both the medium of the work and its potential content, as well as the means to receive it. The essence of the artwork is intangible, created inside the immaterial realms of conscious experience through a continuous passage of time.
Lundahl&Seitl's work has been widely shown, including at Tate Britain, Whitechapel Gallery, Battersea Arts Centre, Weld and Magasin 3, Sweden. Recent projects include The Infinite Conversation at École supérieure d'Art d'Avignon, commissioned by Festival d'Avignon, Symphony of a Missing Room, Hamburger Kunsthalle, commissioned by International Summerfestival Hamburg and the forthcoming Proscenium, for the Royal National Theatre (Dramaten), Stockholm.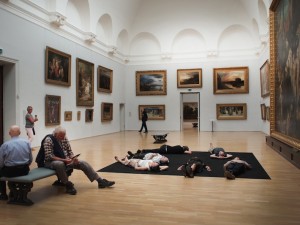 In 2011 they won the Montblanc Young Director's Award at the Salzburg Festival and the Edstrandska Contemporary Art Award, one of the largest awards in Sweden.  In 2010 they were awarded the prestigious Birgit Cullberg Stipendium for choreography.
Cassie Yukawa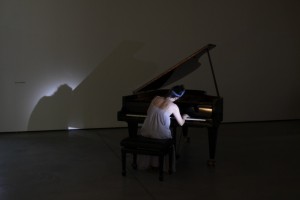 Cassie Yukawa is an internationally acclaimed pianist who explores a range of diverse collaborations with visual art, choreography, fashion, science and yoga. Immediately after her critically acclaimed South Bank Centre debut in 2005 she made headlines with performances around the world.  These included at the Royal Albert Hall, Almeida Theatre, Wigmore Hall, Cadogan Hall, Music Festival of the Hamptons and Carnegie Hall in New York in 2008, playing compositions by David Lang, Victoria Bond, John Cage, Lutoslawaski, Piazzolla and Takemitsu. Yukawa has also collaborated with Oscar nominated film director Mike Figgis (Leaving Las Vegas and Timecode) at the London Film Festival's 50th Anniversary Event in Trafalgar Square and composer Michael Nyman at the fifth annual Ether Festival at the Southbank Centre, London. www.cassieyukawa.com  
Steinway & Sons
Steinway & Sons was founded in 1853 by German immigrant Henry Engelhard Steinway in a Manhattan loft on Varick Street. Over the next thirty years, Henry and his sons, developed the modern piano. They built their pianos one at a time, applying skills that were handed down from master to apprentice, generation after generation.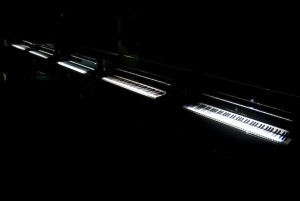 Today, they still build their pianos that way. Each Steinway grand piano, for example, takes nearly a year to create. Steinway is dedicated to the ideal of making the finest pianos in the world. The result is instruments renowned for their unsurpassed quality.
William Thomas Stead
William Thomas Stead (5 July 1849 – 15 April 1912) was an English journalist and editor who, as one of the early pioneers of investigative journalism, was one of the most famous figures of the Victorian era in 1912 Stead boarded the Titanic for a visit to the USA to take part in a peace congress at Carnegie Hall but did not survive.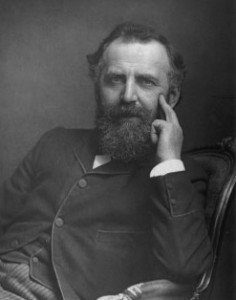 He had often claimed that he would die from either lynching or drowning. In 1892, published a story called From the Old World to the New in which a vessel, the Majestic, rescues survivors of another ship that collided with an iceberg.
Supported by
Montblanc, Arts Council England and Steinway & Sons