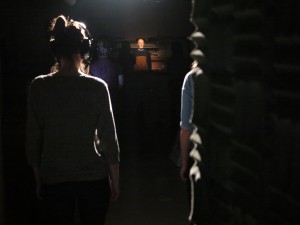 Nomad Projects is an independent commissioning foundation that provides support for contemporary artists to develop socially relevant work within the public realm. We achieve this through cross-disciplinary collaboration, experimentation and action-based research.
There is no fixed period for a 'commission' to be realised, allowing artists to develop progressive and original contemporary art at a pace determined by the specific nature of each project.
* * *
Nomad Projects was established in 2012 by Artist & Producer Michael Smythe.
Michael studied installation, performance and art history at the Australian National University, Canberra, and Hochschule Der Künste, Berlin.
His work is primarily concerned with social architecture, environmental justice and the challenges / opportunities found within urban landscapes.