Lucía Montero & Duncan Robertson

Lucy Cash

David Nash

James Nixon

Sarah Westcott

Stick In The Wheel

Supported by
In the summer of 2015, artists Lucía Montero and Duncan Robertson commissioned six writers to develop original text inspired by a wild piece of land in East London – the Bethnal Green Nature Reserve.
Commissioned writers include – Lucy Cash, David Nash, James Nixon, Stick In The Wheel and Sarah Westcott. Throughout the residency writers explored a variety of themes including the nature of soil, the interaction with seasons, botany, past and contemporary history.
The residency has resulted in a series of poems, prose and songs exploring the science and mythology of the site. This collection of work has been exhibited as an immersive five-part sound installation titled Voiced, embedded amongst the trees, undergrowth and ruins of the Reserve.
Exhibition dates: May 7th – September 3rd, 2016.
Location: Bethnal Green Nature Reserve, Middleton St, London, E2 9RR
Lucía Montero & Duncan Robertson
In 2013 Montero & Robertson began preparing the Bethnal Green Nature Reserve for the Phytology physic garden, in collaboration with Nomad Projects.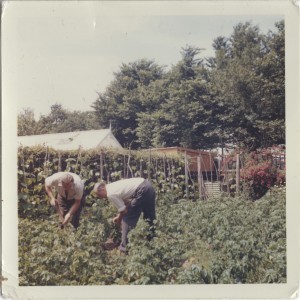 Voiced originates from their interest in the cultural heritage of British medicinal plants and the desire to create a contemporary, site responsive archive.
Montero & Robertson's interest in oral traditions and the sharing of knowledge evolved into Voiced, a site-specific and collaborative project exploring the cultural heritage of the Bethnal Green Nature Reserve through song and spoken text.
Lucy Cash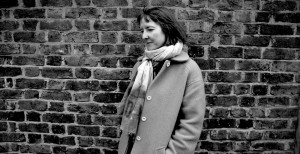 Cash is a writer and artist with a background in performance and choreography. She has written for radio and sound installations, performance and film.
Cash is drawn to the extraordinary appearance of ordinary things, those that invite small interventions between the poetic and scientific, philosophical and humorous, intimate and political.
David Nash
Nash was born in County Cork - Ireland, and currently lives and works in London.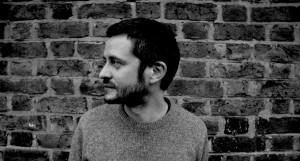 His poems have been published in various magazines and anthologies, and he is currently working on his first collection.
James Nixon
Nixon has an MA Creative Writing from Royal Holloway, University of London.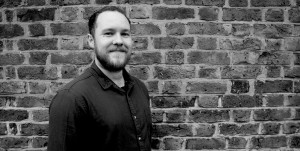 He was the RHUL Emerging Writer Fellow at Cove Park in May 2015 and his poetry features in Ambit, Neon and The Cadaverine.
Sarah Westcott
Westcott has a science degree and an MA in poetry from Royal Holloway, University of London. She grew up in north Devon on the edge of Exmoor, and is inspired by the natural world and the places where human and non-human intersect.
Westcott's pamphlet Inklings was a winner of the Venture Poetry Award and the Poetry Book Society's Pamphlet Choice for Winter 2013.
Her poems have been published in Poetry Review, Magma and Poetry Wales and anthologies including Best British Poetry 2014. Slant Light, Westcott's first full-length collection is published in April 2016 and includes her poems for VOICED.
Stick In The Wheel
Nicola Kearey and Ian Carter are Stick In The Wheel. Their intent is to encourage people to re-engage with their past, and to act as a voice linking now to then.
They have worked with Caravanserai for Canning Town Light Night and the Nest Collective for Folk Rising at the Vault Festival. They have been commissioned by the BBC and have contributed to several film, television and commercial releases.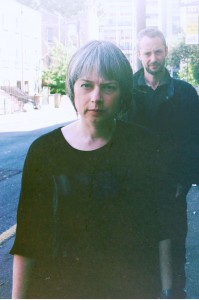 They were nominated for a BBC Folk Award 2015. Kearey was a member of Mary Ward Sonic Arts Group and the Wrong Ensemble, and Carter is a sound designer, composer and producer, releasing records under the name EAN. He has worked with Ghostpoet, Gerry Mitchell and others.
Supported by
Arts Council England and Artists & Engineers